The only portable seat that's at home
indoors and out.
---
The HowdaSEAT and HowdaHUG — the ORIGINAL flexible, dynamic seats for adults and kids — have been on center stage in homes, schools, and outdoor venues for decades. Whether you're on the go, at home or in a classroom, HowdaSEATS and HUGS provide ahhhh-some comfort, support and value!
I still have two of my original HowdaSEATS, and I still use them. How's that for an endorsement!?

John Peterman, founder of the original J. Peterman's catalog
Thanks to their engineering DNA, HowdaSEATS for adults and HowdaHUGS for kids are durable and long-lasting. Roll them up and carry with the built-in strap, or tuck into a tote pouch for extra stow-and-go convenience. Available in a range of colors, with coordinating accessories, too!
Learn more about SEATS and HUGS
Made 100% in the USA of all natural materials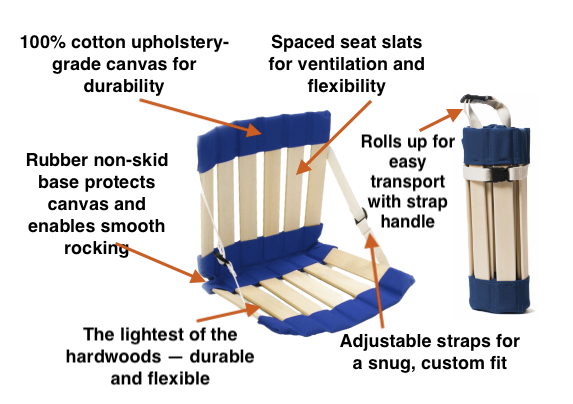 ---
Are you a school, professional practice, or other business? Sign up for a volume pricing account to save on all your purchases.
---